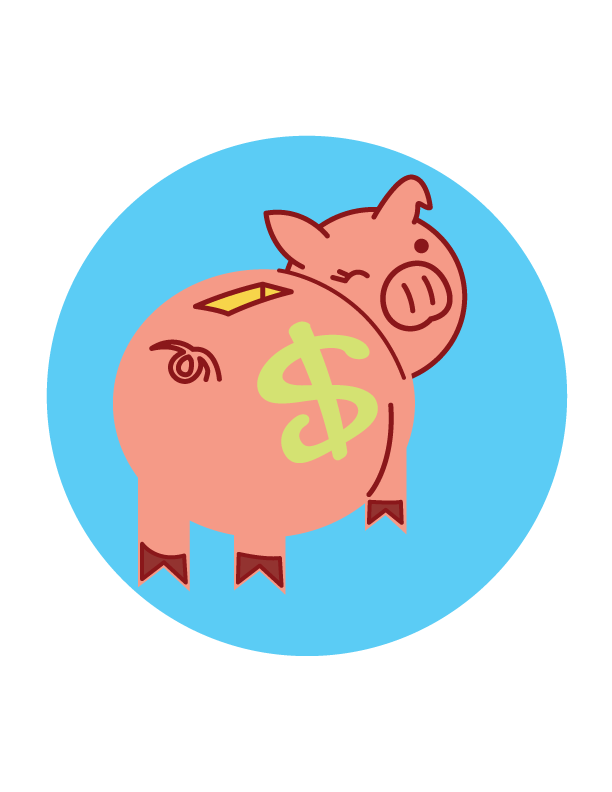 Saving money by spending is my idea of a good time. As in, "Look how much money we saved when I bought that [fill-in-the-blank] on sale."
Although buying something on sale to justify spending isn't a good practice, it is the correct attitude if you really needed the item. Same thing goes for businesses. Really. Sometimes you spend money to save it. Like when you buy a machine to do work for you so that you don't have to do the work yourself. Businesses often buy machinery to save time.  They hire a part time employee or an independent contractor so they don't have to do the work themselves, but they don't have to pay for benefits and keep a person busy even if there's no work to do.  The company sees the benefits of spending money to save money.
Really SAVING MONEY is even harder.  That's when people and companies simply do not spend it. They put it away in a bank, stuff it in the proverbial mattress. Squirrel it away in a jar or a … hmm…piggy bank or equivalent. It's delayed gratification that is very hard to do, but the reward can be humongous. As Martha Stewart says, "It's a good thing." It's more than that. It's really good when the company loses a big customer, or if a person can't work for a while. If that money is available, it can help avoid a bankruptcy. Or survive an emergency. The money is there, and the credit cards are not challenged to see how much they can pick up, like a heavyweight champion with buckled knees and bulging, vein-popping biceps.
Keeping the goal for the business or for a family always visible is very important. If we are conscious, we'll hesitate before buying something we don't need. Taking the money out of everyone's clutches by having it withdrawn from the checking account automatically is wise for both businesses and individuals. The less liquid it is, the better. Simple savings accounts can even be tempting. Parking the money in a fund of some sort…with penalties if withdrawn, is safer. There should be a very good reason for transferring it back to spend it…an emergency. A REAL EMERGENCY.
People make budgets so they are conscious about what they spend. Businesses make budgets. Disciplined people and profitable businesses stick to them. Spend, yes. But spend wisely. Benjamin Franklin said, "A penny saved is a penny earned." He was a wise guy.
Saving money can be achieved, by the way, by hiring a professional freelance writer. We freelancers save businesses money every day by providing excellent written copy, but not adding benefit loads or overtime costs to the payroll.
Contact us today.
Image by Katie Phillips.