"My Piano Hands – A Flash Memoir Collection"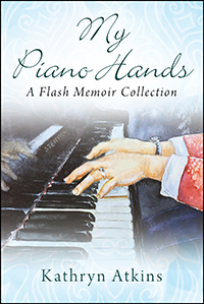 I wrote this book and had it printed and published during Covid in case I died. My Piano Hands became available on July 14, 2020.
I didn't die.
Here's a close up of the image that appears on the cover: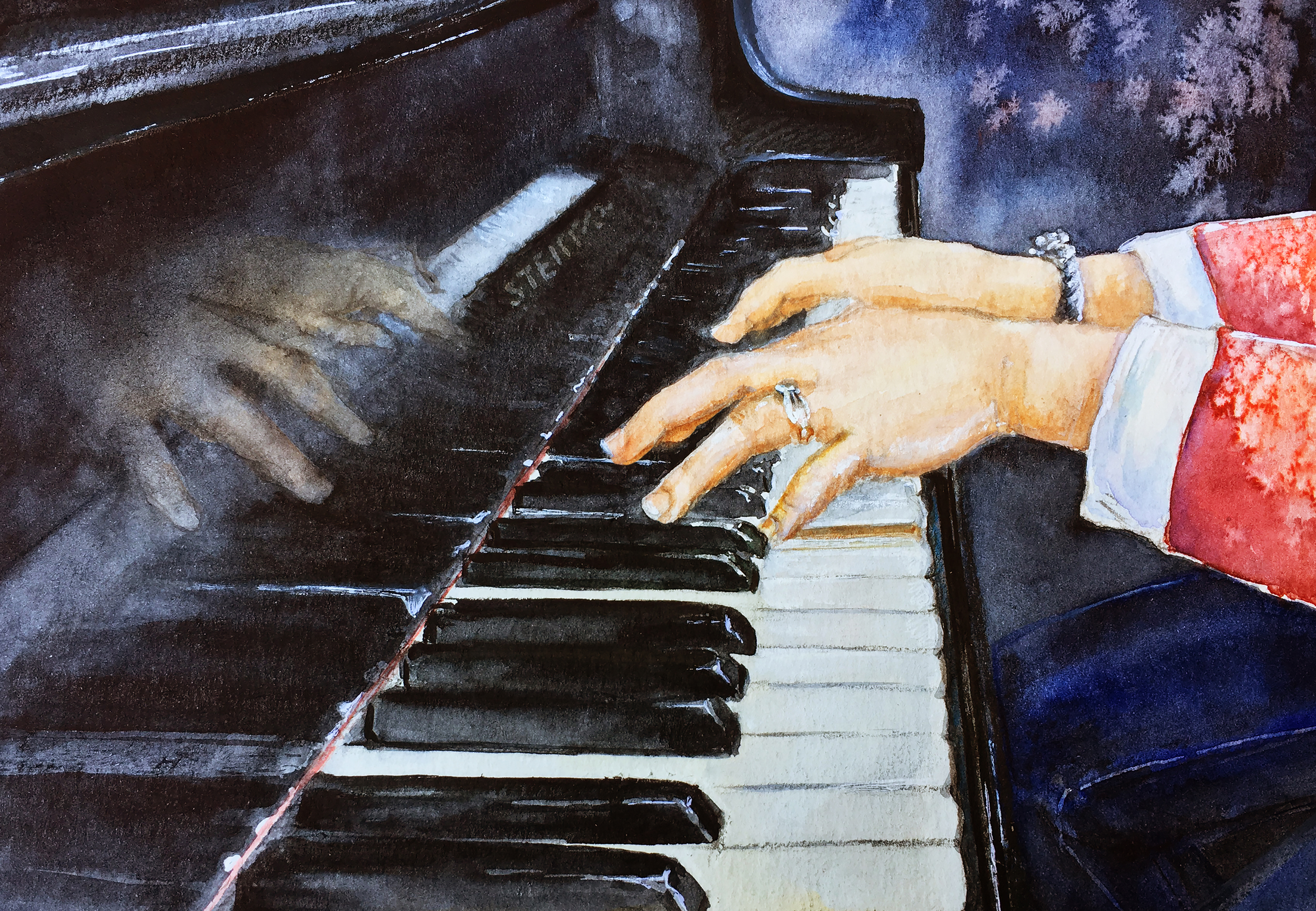 My friend Irina Mirskaya painted this beautiful watercolor from a photograph.
What is it about?
In my book, My Piano Hands I share my journey to understand why I was born able to play piano by ear. Given up for adoption as a baby, I grew up searching for answers and wondering whether something was expected in return for my undeserved talent. This touching flash memoir collection takes readers through a life bridging my 1950s childhood and COVID-19 adulthood. It covers themes paired, sometimes wistfully, but mostly irreverently and philosophically, with things like tuna sandwiches, a Parisian summer, and an impractical, old, white sofa that knows all and reveals nothing.
The link to the two-minute book trailer is here. The minor key of the piece I wrote and performed for the book trailer changed to major, as I wanted to project the hope the disease would disappear. The piece is titled "Coronavirus," and the music with chords and words is in the book.
Please check out My Piano Hands and let me know how you like it with a review. Thanks!