Book Launch January 28, 2018
   I had so much fun.
The top left photo is of my husband Don and my son Ted with me at the Gatsby Books signing. Next on the left, friends Tim and Nancy Thomas, and then my brother Bob and me.  The threesome at the bottom are my friends, Dave Fleck, Candice Brandt, and Jim Larkin.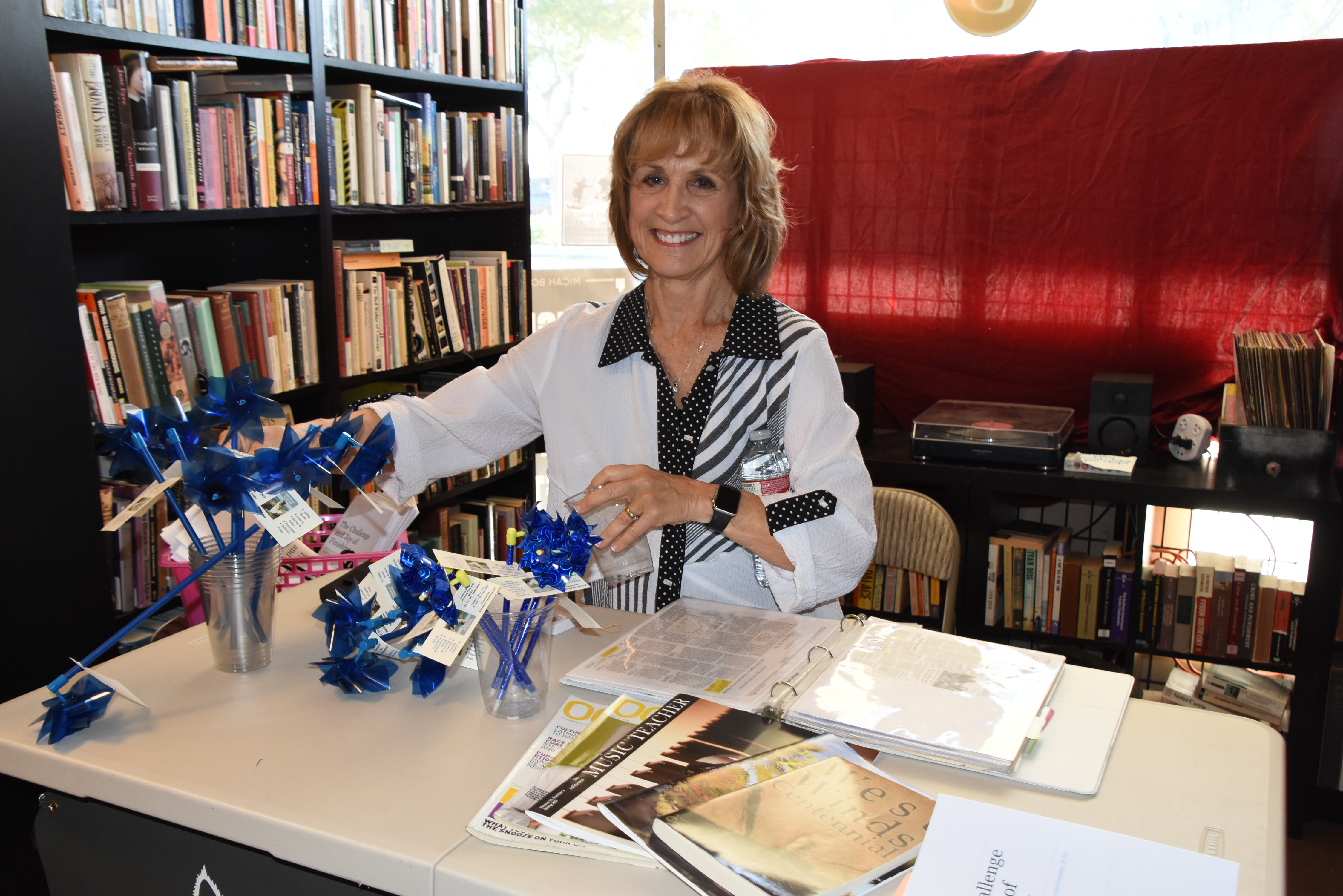 Above is a photo of me with with my crazy "pinwheel" pens for giveaways.
I look forward to another one soon.